Careers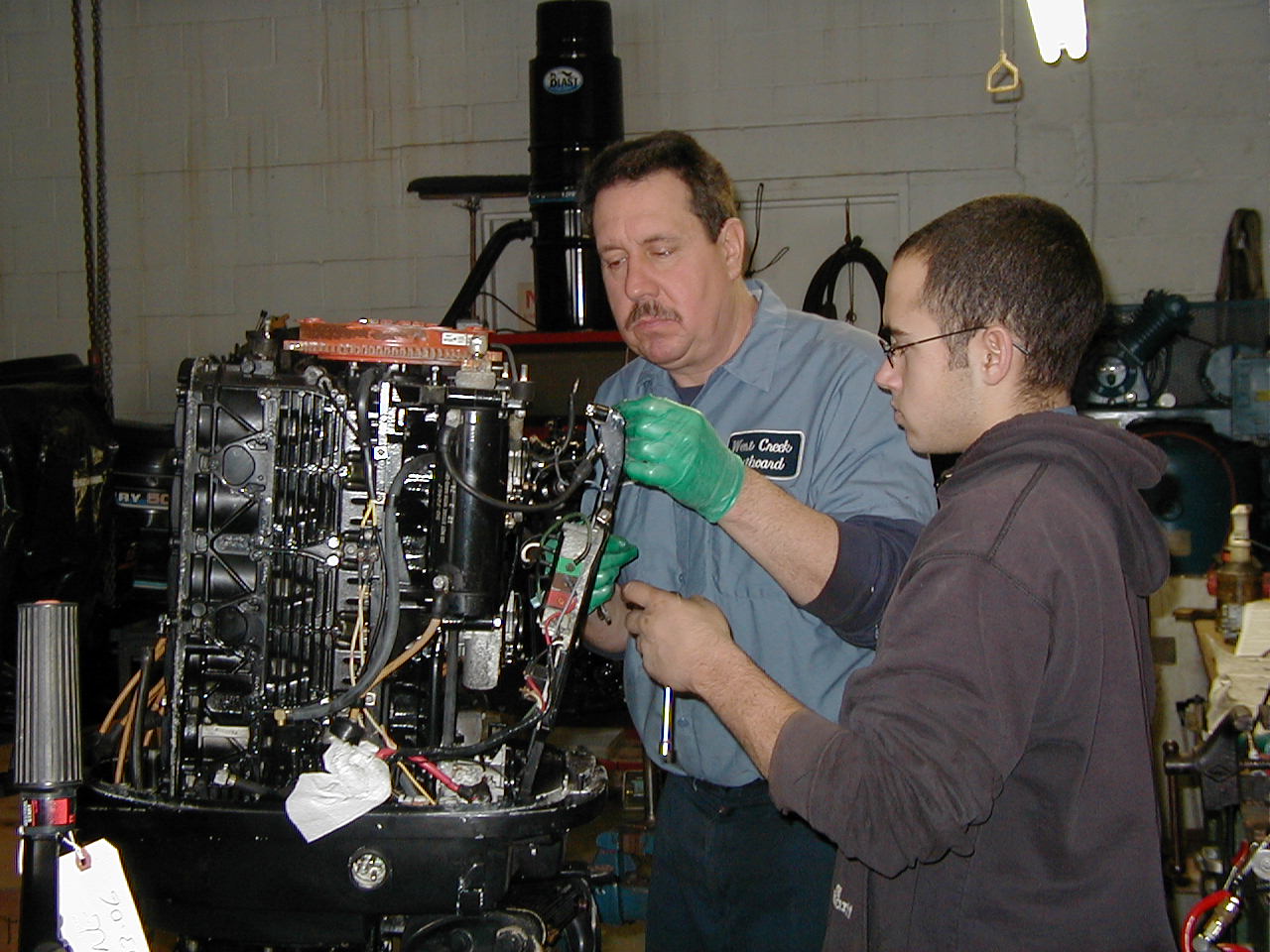 If you have a quest for marine technical knowledge, a solid mechanical background and/or Mercury certification, a willingness to work hard and get the job done the right way, and would like to be exposed to a fun, exciting, always-moving work atmosphere and industry, a career at West Creek Outboard may just be for you. Our Mercury-certified technicians here at West Creek Outboard have not only had the opportunity to be exposed to all different Mercury outboard and Mercruiser applications of technical service, but also further their knowledge of the Mercury product and its technical aspect through furthering education at Mercury University at varying times throughout their employment. Here at West Creek Outboard, we believe in educating all of our technical staff in the full and complete manner to enable them to work on all Mercury product, new and old, with accuracy and precision. Our technical staff enjoys a fun, always-learning work atmosphere, while serving our clients with the best marine service in the area. Along with choosing a rewarding career in the marine industry in a location where the industry itself thrives, you are also associating yourself with one of the oldest, most reliable marine businesses in the area.
If you are interested in an exciting career in the marine industry, in the technical field, and have prior marine mechanic experience and/or are Mercury Outboard and/or Mercruiser certified, please contact us at careers@westcreekoutboard.com, or give us a call during our normal business hours.
If you have a marine technical inclination, live in the Southern NJ area, and would like to learn more about how to start your career with us here at West Creek Outboard, please contact us! We would love for you to join our team!